Contemporary staircases have really grown in popularity in recent years.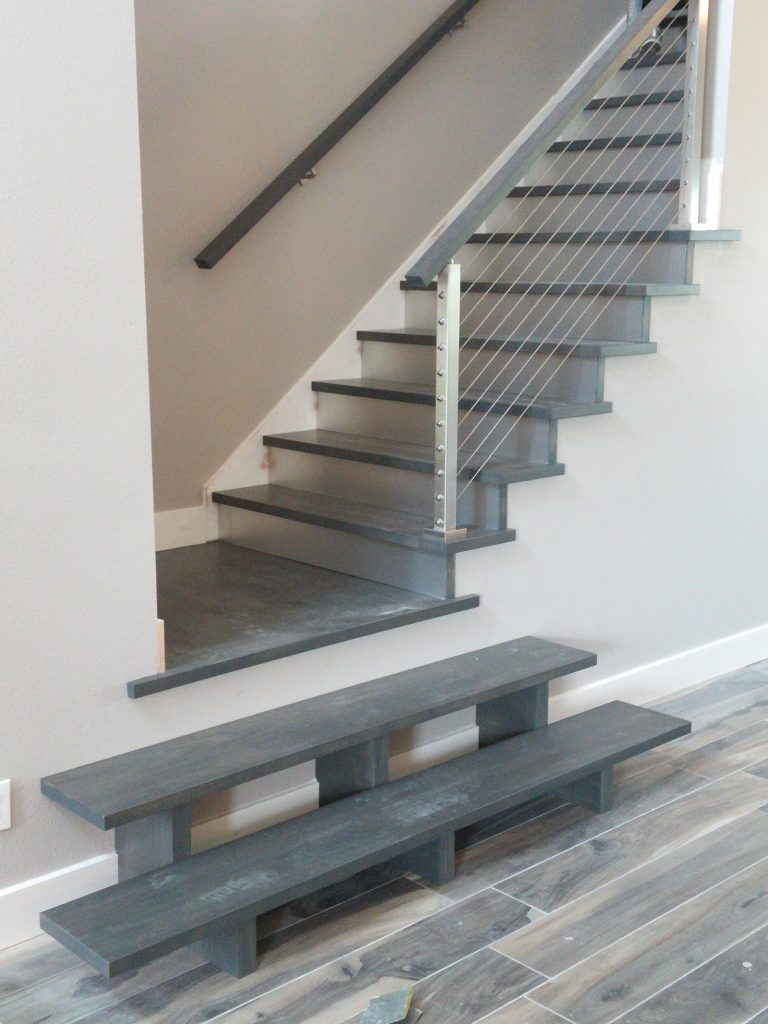 They can include everything from wood and metal to glass. Cable rail is still the most commonly seen contemporary rail both indoors and out.  All of the metal components are stainless steel so its a great option for exterior rail. The deck railing pictured to the right has a solid Brazilian teak handrail so it can handle the elements. The posts for this rail system were also powder coated a custom color prior to installation.
Wooden posts are frequently used in place of metal, especially indoors, and often times soften the design and add some warmth to the modern look of this rail system.
This is a style you can really get creative with, and truly personalize to suit your own style.  Many new and innovative products are coming to the market. The stair pictured to the left incorporates 5/8″ powder coated steel rods and they run horizontally between 3″ solid oak posts with a contemporary solid oak handrail capping it off.